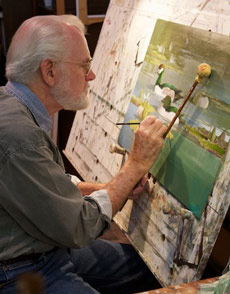 "While working on this oil painting of Green Pygmy Geese, I use a mahlstick as a rest and to keep my painting hand from touching wet paint."  W.T.Cooper
Prices include packaging and postage by signature receipted mail within Australia. Postage of $25 is charged extra for overseas orders.
Click on images for further details.