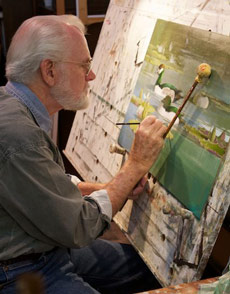 "While working on this oil painting of Green Pygmy Geese, I use a mahlstick as a rest and to keep my painting hand from touching wet paint."  W.T.Cooper
 All prints are sent with Australia Post and prices include packaging and postage by signature receipted mail within Australia. Postage of $25 is charged extra for overseas orders.
Please email us if you would like a print in a different size from that advertised.
Click on images for further details.